University of Lynchburg
Liberty University
Welcome All
We at Liberty University and University of Lynchburg Catholic Campus Ministry (CCM) are here to help you find your home within CCM! We hope to provide a community of faith and friends, a place for growth and asking questions, an opportunity to step up and lead and expand your horizons.
We provide bible studies, small groups, prayer times, hang out events, service opportunities.
We are anxiously awaiting your arrival in Lynchburg for the fall semester, please reach out if you have any questions!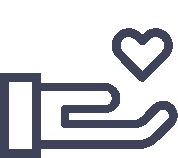 "Why are you nervous? Doesn't our life belong entirely to God? Just let Him work"
Saint Theresa of Calcutta
Bishop Knestout encourages anyone aware of sexual abuse of minors on the part of clergy or staff of our diocese to notify civil authorities, call the Attorney General's Clergy Abuse Hotline at 1-833-454-9064, and reach out to the Diocesan Victim Assistance Coordinator, Jennifer Sloan at 1-877-887-9603.